Partner Testimonials
We've had the great fortune of building some amazing partnerships with home contracting businesses across the US. One of the greatest joys we experience is the positive feedback and great stories we hear from our partners about what our services have meant for their business. "Contractor Marketing Pros has been the backbone of all our leads this year. Their service is straight forward and simple to use. Of all the services we use, we are closing the most through CMP. Our business has grown considerably since we started using them and we couldn't be any more satisfied with the quality of the leads we end up paying for."
Anthony Picarello, CEO

"Contractor Marketing Pros has been a great for our small business. The leads that come in are great in quality and come in at a pretty consistent rate. We love that the calls come directly to us and how easy their online system works. All the details are recorded and maintained in an organized in a simple to use dashboard. Contractor Marketing Pros also provides superior customer service. They are extremely fair when it comes to paying for leads. We've never had any issues getting credit for calls from solicitors or from non qualified leads. We are extremely satisfied and can't wait to expand our marketing campaign with them!"
Scott Scheur, Owner

"Contractor Marketing Pros has been a great source for leads and I've been impressed with their quality, consistency, and support. I am getting good return on my investment and their built in CRM, makes it's easy to track my ROI. I can see exactly what I am paying for and what I am are not. I highly recommend working with them."
Dale Cox, CEO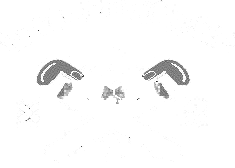 "CMP is an honest lead gen company in a world where I have been burned by so many other marketers. They have really worked closely with me over the past year and have helped me get the business I needed. They are a great way to make sure you can be found online."
Bobby Johnson, CEO
True Tech Electric says
"The service is excellent and very easy for us. All we have to do is take care of the client. "
- Aaron Broyles, Owner
Aloha Builders says
"Thank you all. Brian, from the get-go, was there to take my call, answer my questions....... he did a great job explaining the services that your company had to offer, and would like to offer. He didn't shut me down when my request side-stepped your normal menu, but called you to see how you might be able to help. You responded the same day, though I wasn't there to take your call. I was really happy to hear that you were willing to work with me. You understood the challenges of being in the start-up phase of a business and how challenging it is to come up with those initial marketing dollars. And we are on the barest-bones of a budget! Never-the-less, you kept us on track... finding out what my most urgent needs were and you responded essentially with yes-yes, can-do can-do! And you did! In super-hero speed.
I have never, in all my wanderings in the land of commerce, ever experienced such speedy and efficient results. If I wasn't bent on trying to keep a foot in reality I'd say you bent time and delivered the day before I ordered! I was really impressed with the teamwork between you, Brian and Matt. I appreciated the conference call with Matt and really felt like you all had my needs in mind and the will to do it, and I was right.
You guys are awesome and of course you are more than welcome to use what you like for a testimonial, video...... whatever! "
- Coralie S., Owner
SilverEdge Construction says
"I came to ContractorMarketingPros.com with one request: get my company on the internet. I knew that people were looking online for remodeling services, but I didn't have a website and was not sure how to actually get my company in front of them. In only 6 days, Contractor Marketing Pros developed a professional website for me. Plus, they implemented a marketing campaign for me that resulted in my first 2 customer inquiries on the 7th day. I can not even express how excited I was with how quickly ContractorMarketingPros.com built an online presence for me. I have already started recommending them to my sub-contractors and friends."
- Andrew Holbrook, Owner
3 Brothers Plumbing says
Service Direct has been generating new clients every day, which makes me appreciate their business and hard work.